Algomus – Algorithmic Musicology – is a research team in Digital Humanities. We focus high-level analysis of music scores. We work on modeling, visualizing and generating music, for music theorists, musicians, music lovers, and everyone.
We are located in the Hauts-de-France region. We belong to the CRIStAL computer science department of the Université de Lille and have strong links with the MIS computer science lab of the Université de Picardie Jules-Verne, in Amiens. We are also funded by the CPER MAUvE and by Sciences et Cultures du Visuel.
Music co-intelligence and co-creativity
Our research is in Musical Information Retrieval (MIR), more precisely in Computational Music Analysis. Collaborating with music theorists, we focus on symbolic scores of tonal music – such as in baroque, classical, romantic, jazz, pop and dance repertoires.
We model patterns, melodies, harmony (chords, chord progressions, cadences), rhythms, texture. We ultimately aim to model music structure. Over the years, the team worked on musical forms such as fugues, variations, and sonata forms.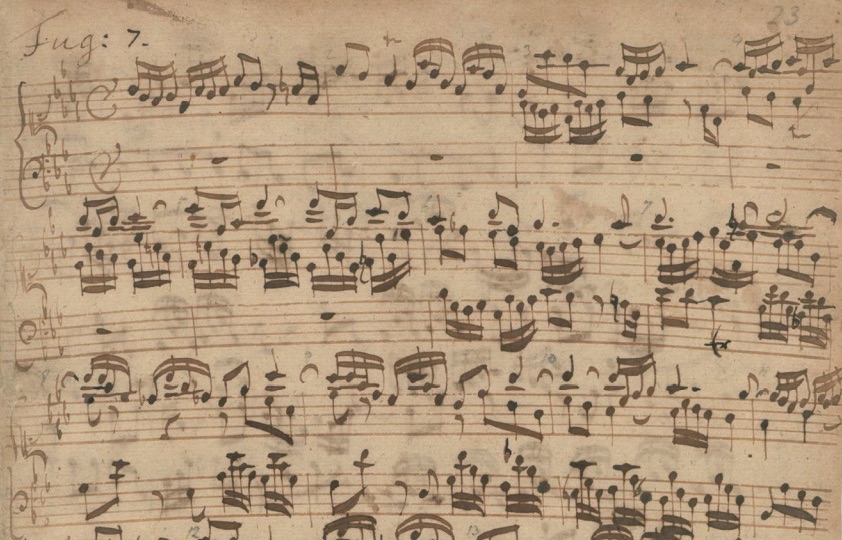 We combine musicological knowledge and computer science methods in text algorithmics, data mining and machine learning, Black-box methods analyzing or producing music are not our main focus. We are rather interested in designing explainable algorithmic and AI methods, trying to model what makes music and providing people with tools to help them to understand and finally enjoy music.
Open methods, open data
We publish our methods and our corpora in the Music Information Retrieval community. Most of our data is available under open-source licenses from http://gitlab.com/algomus.fr/algomus-data.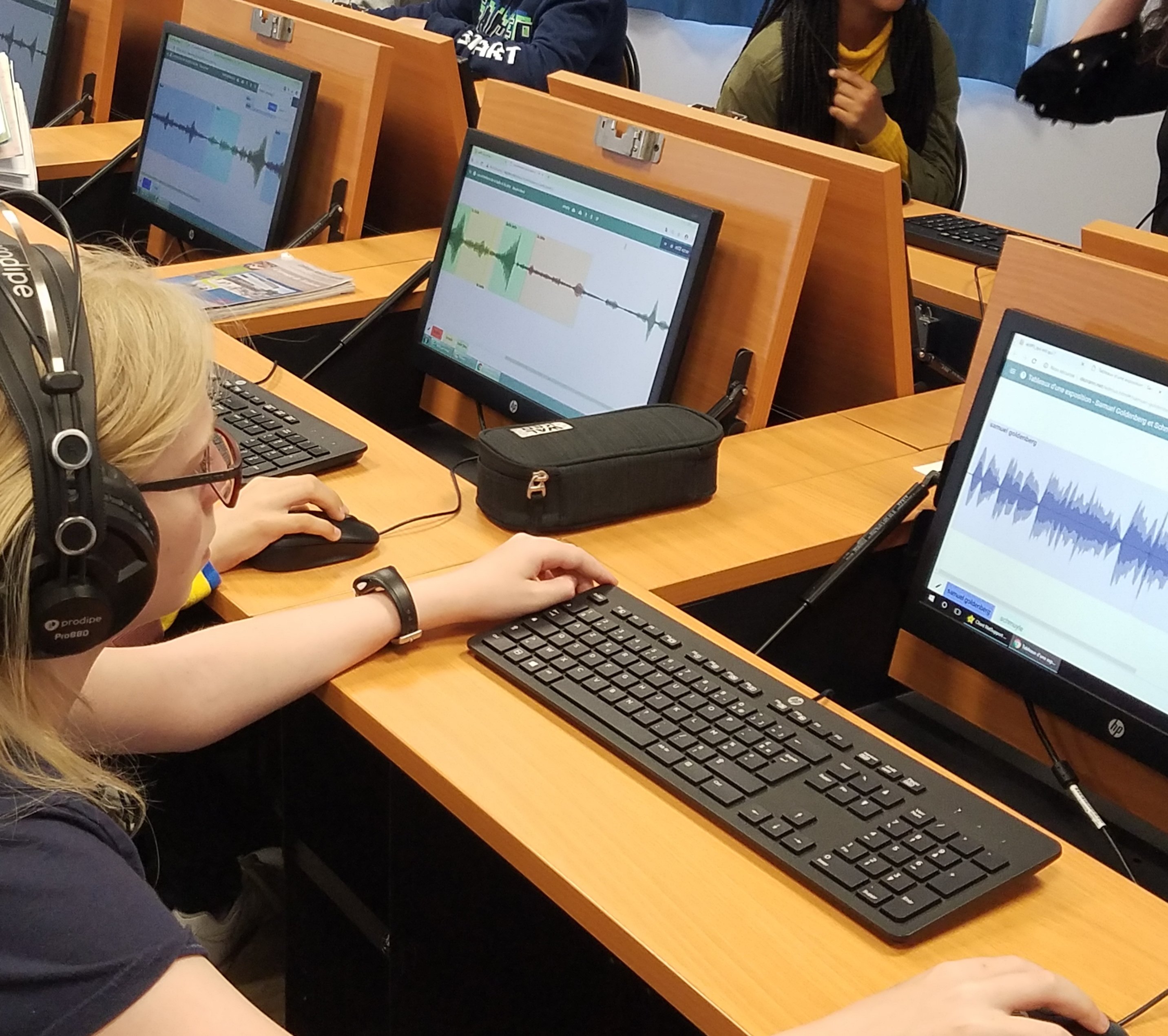 Music research for everyone
We collaborate with musicians, music teachers, artists, and music companies. Dezrann, our web platform to share music analysis, is used in secondary schools to help children to think and to talk about music. We contribute to science&arts projects and to popular science events. We organize regular seminars, open to everyone, on music, technology and computer science.
Pierre Allegraud (Associate lecturer, Univ. Lille)
Louis Bigo (Associate professor, CRIStAL)
Jules Cournut (Master student, CRIStAL)
Laurent Feisthauer (PhD student, CRISTAL)
Mathieu Giraud (Senior researcher, CRIStAL, head)
Richard Groult (Associate professor, MIS, UPJV)
Emmanuel Leguy (Software engineer, CRIStAL)
Florence Levé (Associate professor, MIS and CRIStAL)
Gianluca Micchi (Post-doc, CRIStAL)
Past staff members and students
2014-2019: Nicolas Guiomard-Kagan (Associate lecturer, former PhD student, MIS)
2018: Alain Riou (Bachelor student from ENS Saclay, CRIStAL)
2018: Ling Ma (Master student from Univ. Lille, CRIStAL)
2015-2018: Sławek Staworko (Associate professor, CRIStAL)
2017: Florian Voorwinden (Bachelor student from ENS Rennes, CRIStAL)
2016: Chloé Paris (Bachelor student from ENS Lyon, CRIStAL)
2015-2016: Ophélie Hérouart (Master student, ESAD Amiens, MIS, UPJV)
2015-2016: Matthieu Caron (Bachelor/Master student from FIL, CRIStAL, Lille 1)
2014: Guillaume Bagan (Software engineer, LIFL)
2014: Ken Déguernel (Master student from INSA Rouen, LIFL)
2014-2015: Florent Mercier (Master student from FIL, LIFL)
2014: Nathan Marécaux (Bachelor student from ISEN, LIFL)
2013: Laurent David (Master student from ENSEA, LIFL)
2013: Corentin Louboutin (Bachelor student from ENS Cachan/Bretagne, LIFL)
2010: Cyril Séguin (Master student, MIS)
See
@algomus
for our last news
November 2019: We enjoyed a lot ISMIR 2019 in Delft!
September 2019: Mark Gotham is an invited scholar in the team during two weeks
May 2019: We welcome Gianluca Micchi, new post-doc in the team. He will work on Beethoven piano sonata and harmony analysis.
April 2019: Jules Cournut, master student, begins his master thesis in the team, in collaboration with Arobas Music. Welcome Jules !
September 2018: We present at ISMIR 2018 a paper on cadence detection and a poster on composer recognition.
May 2018: We present the Dezrann platform at TENOR 2018
Our partners and funders